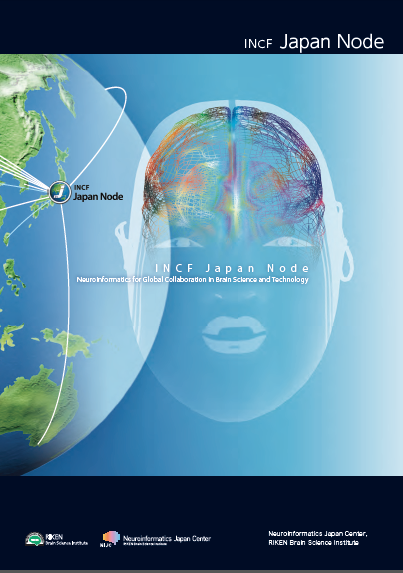 INCF Japan Node Brochure issued in Dec. 2013.
See PDF version click here.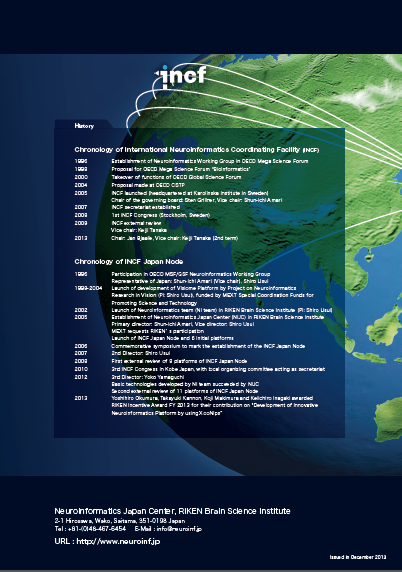 If you prefer the booklet form of brochures, contact Japan Node Secretariat, please.
When you need printout version, click here the PDF file to download. Duplex printing with A4 paper is recommended to keep the original two-page spread.
on 2014-01-23 11:40:39
(
3918 reads
)
The International Neuroinformatics Coordinating Facility (INCF) is committed to supporting training in neuroinformatics. INCF now invites applications to run short courses lasting between two and seven days on any aspects of neuroinformatics at a level suitable for PhD students and beyond.
Read more... | 1076 bytes more
on 2014-01-17 12:21:07
(
1578 reads
)
Related resources on neuroinformatics were added to the list at the menu LINK of this portal site.
on 2013-12-10 12:59:20
(
1415 reads
)

Twitter, Facebook page, Google+ page, Flickr
In order to widely convey our activities, INCF Japan Node set up some social media buttons on the upper right corner of the website. Please click and enter!
on 2013-11-09 17:31:25
(
1186 reads
)