Prof. Jan G. Bjaalie, INCF Governing Board Chair and Professor, University of Oslo, visits Japan on 29-30, Oct., 2013. His talks are planned as follows. Please join us.
Title: International Neuroinformatics Coordinating Facility:
establishing standards and infrastructure for large scale brain initiatives
RIKEN BSI Forum, RIKEN BSI, Hirosawa, Wako, Saitama 13:30-14:30, Oct. 30, 2013
Title: Integration of multi-level experimental brain data through digital atlasing
on 2013-09-25 12:28:15
(
1653 reads
)
Neuroinformatics 2013 in Stockholm was held at Karolinska Institute from 27th to 29th August.
INCF Congress 2013 - Photos
on 2013-09-13 14:52:08
(
1333 reads
)

Brain and Health Informatics (BHI) 2013 is to be held at Maebashi, Japan on Oct. 29-31. INCF Japan Node is to join the meeting as an organizer of an invited session upon neuroinformatics and clinical sciences.
Time : 14:00 - 15:45, Oct. 29, 2013; Venue: Maebashi Terrsa
Invited speakers : Jan Bjaalie (INCF Governing Board Chair) / Shinji Kakei (Cerebellar Platform, Chair) / Shinobu Masaki (Neuroimaging Platform, Chair) / Masahiro Kawasaki (Dynamic Brain Platform) / Yoko Yamaguchi and Shiro Usui (NIJC, RIKEN)
on 2013-09-10 10:10:45
(
1505 reads
)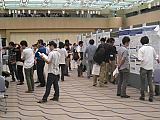 INCF Japan Node participated in Comprehensive Brain Science Summer Work shop 2013 hold in Nagoya on August 29 - September 1, 2013. We provided demonstrations on the latest activities of NIJC and INCF J-Node Platforms for attending students and researchers.
■Demo presenters here below:
Yo shinoda, CDT-BD Platform(Tokyo University of Science)
Tomoki Kazawa, Invertebrate Brain Platform(Tokyo University)
Keiichiro Inagaki, Simulation Platform(Chubu University)
               Keizo Takao, CBSN Platform(National Institute of Psychological Science)
               Shiro Usui, INCF Japan Node(RIKEN)
on 2013-09-05 19:33:28
(
1034 reads
)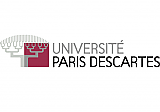 CNS2013 workshop "Computations in the cerebellar circuit - advances on the modeling front" was held at Université Paris Descartes - Paris, on 17-18 July, 2013.
Tadashi Yamazaki (The University of Electro-Communications, RIKEN, The Cerebellar Platform) participated as an invited speaker. See his presentation abstract "Realtime Cerebellum: GPU-accelerated numerical simulation of a cerebellar spiking network model in realtime" and workshop report (in Japanese).
on 2013-09-01 15:24:20
(
613 reads
)