2015.1. 9 Abstract Book added
2014.9.12 Program Book added
2014.9.12 Minor Revision of Program at a Glance
2014.9. 6 Plenary Lectures and List of All Papers revised
2014.9. 1 List of All Papers uploaded
2014.8.29 Plenary Lecture Program added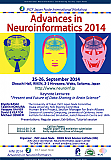 2014.8.15 Minor Revision of Pogram at a Glance and Instructions
2014.8.11 Program at a Glance and Instructions to Presenters added
2014.7.31 Keynote lectures updated, revised poster uploaded
2014.7.16 Abstract submission deadline extended to July 28
2014.7. 9 Keynote lectures updated, poster revised
2014.6.20 Registration/abstract submission opened
2014.6.16 Preliminary program added
2014.6.13 Poster uploaded
2014.6.10 Keynote Lectures updated
2014.6.10 CFP updated
This workshop is devoted to promoting data-sharing in neuroscience not only developed by projects but also among individual researchers and its application to innovative approaches. On-line registration is open in this site.
Date : 25-26, September 2014
Venue : Okochi Hall, RIKEN (2-1 Hirosawa, Wako, Saitama, Japan)
Fee: Free of charge, Banquet JPY 1,000 (Sep.25) 
Organized by INCF Japan Node, RIKEN BSI
Contact Address AINI 2014 Secretariat
Neuroinformatics Japan Center, RIKEN BSI
email: aini[at]nijc.brain.riken.jp
Important Dates
2014.6.20 Regular paper and exhibition submission open
2014.7.28 Regular paper and exhibition submission closing(changed from 7.21)
2014.8.12 Paper/exhibition acceptance notice
2014.9.10 Early registration closing
Post-Conference Information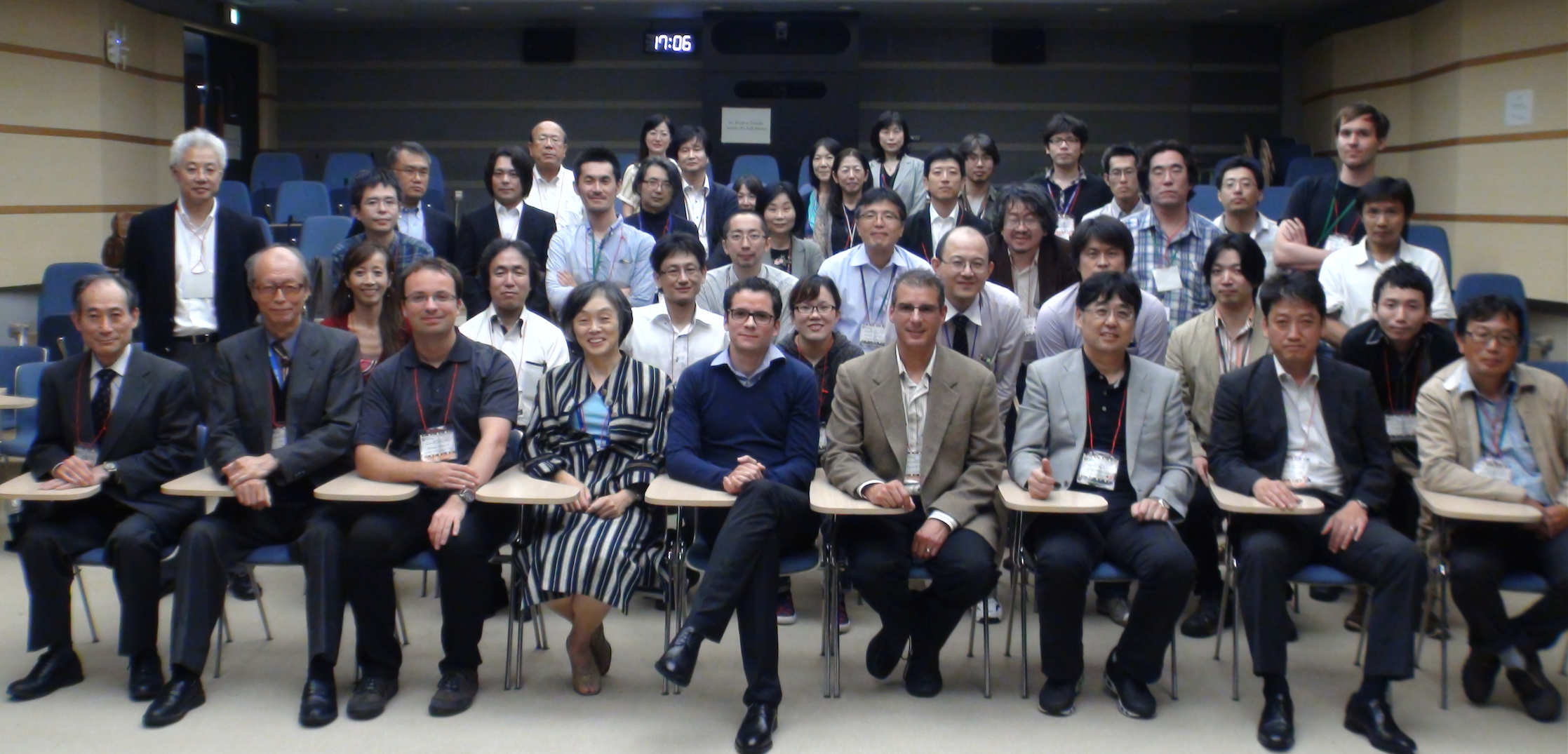 INCF Japan Node International Workshop: Advances in Neuroinformatics (AINI)2014 was held at Wako RIKEN on September 25-26, 2014. 5 invited talks and 29 oral/poster papers were presented and discussed among 60 participants. Topics included data sharing, development of analysis tool, model simulation and so on. J-Node secretariat sincerely thanks all participants and people related to preparation of AINI 2014 for their active and valuable contributions. (AINI2014 on Flickr Click here)
| | |
| --- | --- |
| | The abstracts was published the online journal Advances in Neuroinformatics II. Please click here. |
Program
List of All Papers
Plerary Talks, Regular Papers and Exhibitions
Plenary Lectures
"Present and Future of Data-Sharing in Brain Science"  
Plenary Lecture 1
Data sharing and collaboration through multi-level brain atlases
Xavier Vasques, Ph.D.
Blue Brain Project, Ecole Polytechnique Federale de Lausanne
Co-authored with Sean Hill
Plenary Lecture 2
Sharing Semantically Meaningful Neuroimaging Provenance and Derived Data
using the Neuroimaging Data Model (NIDM)
David B. Keator, Ph.D.
Director of Scientific Computing, Psychiatry and Human Behavior, University of California, Irvine
Plenary Lecture 3
Clinical and translational application of neuroimaging in psychiatric disorders
Kiyoto Kasai, M.D., Ph.D.
Department of Neuropsychiatry, Graduate School of Medicine, The University of Tokyo
Plenary Lecture 4
Improving Workflows and Data Management for the Analysis of Electrophysiological Data
Michael Denker, Ph.D.
Institute of Neuroscience and Medicine (INM-6) and
Institute for Advanced Simulation (IAS-6), Jülich Research Centre and JARA, Germany
Co-authored with
Lyuba Zehl, Alper Yegenoglu, Thomas Wachtler, Andrew P. Davison and Sonja Grün
Plenary Lecture 5
Resource Sharing at Multiple Level in the Era of Integrated Bioscience
Taishin Nomura, Ph.D.
Graduate School of Engineering Science, Osaka University
Instructions to Presenters
Paper Type
Presentation Style
Presentation Time
Plenary Lecture

Plenary Session

30 mins (including 5 min Q&A and 2 min change)

Regular Paper

Oral at Session ROI-III

Poster at Poster Session

15 mins (including 5 min Q&A and 2min change)

whole period with 40 min core time

Exhibition

Poster at Poster Session

whole period with 40 min core time

Details of Poster

Poster size

A0 (841W, 1189H)

Poster Core Time for each program number

Odd : Core A held on 25th

Even: Core B held on 26th
Call for Paper (Closed)
Presentation Style
Each paper is to be represented in both oral and poster sessions. Details of the presentations shall be announced after the acceptance notice.
Exhibition (Poster presentation through the workshop period)
Presentations on research projects or databases are welcomed.
Abstracts of the presentations are to be open in-public at INCF Japan Node Portal with assignment of DOI. Abstracts with no presentation on the day shall be excluded from the abstract book.
Research field:
Neuroscience, Brain Science, Information Science and Technology, Clinical Science, Engineering, Education and related interdisciplinary fields
Topics:
Databases: construction and application (*)

Computational models and model simulation

Data analyses

Database construction and analysis with Big Data

Analysis tools

Digital brain atlas

Brain machine interface

Infrastructure of neuroinformatics

Tutorial contents

Clinical databases and its ethics

Application of web databases to education, medicine, engineering

Others
*) Presentations on experimental data not as any database but devoted to elucidation on novel analyses or mathematical modeling are welcomed.
Registration
Regular paper submission format 

(Closed)
Author(s), Affiliation(s), and contact email address are required.
Abstract should consist of title and text with 1,000-2,000 characters including space.
Exhibition submission format

(Closed)
Author(s), Affiliation(s), and contact email address are required.
Abstract should consist of title and text with ca. 1,000 characters including space.
Participation registration (Closed)
Name, Affiliation, email address and banquet participation (yes/no) are required.
Banquet participants are asked to pay 1,000 JPY as on-site payment.
If you submit regular paper or exhibition, your participation registration is done at the
same time with the submission.
We appreciate your early registration until Sep. 10 as much as possible.
Your registration later than noon, Sep. 24 shall be processed in the same was as
on-site registration, while your on-line registration is welcome and helpful for the secretariat.
Thank you for your cooperation in advance.
Regisitration closed
Reference: Hotels near the venue.
■Related link:
INCF Japan Node International Symposium - Advances in Neuroinformatics 2012
Organizing Committee
Honorary Chairs:
Shun-ichi AMARI RIKEN BSI
Shiro USUI Toyohashi University of Technology
General Chair:
Yoko YAMAGUCHI RIKEN BSI
Advisory Committee:
Akimichi KANEKO Kio University
Yukiyasu KAMITANI Advanced Telecommunications Research Institute International
Ken-ichi TANAKA   MITSUBISHI Electric Corporation
Masao TACHIBANA Department of Psychology, The University of Tokyo
Ryoji SUZUKI Kanazawa Institute of Technology
Shin ISHII Graduate School of Informatics, Kyoto University
Tadashi ISA National Institute for Physiological Sciences
Kiyoto KASAI Graduate School of Medicine, The University of Tokyo
Noboru SONEHARA National Institute of Informatics
Keiji TANAKA RIKEN Brain Science Institute
Program Committee:
Akiko AIZAWA National Institute of Informatics
Naonori UEDA NTT Communications Science Laboratories
Ryohei KANZAKI Research Center for Advanced Science and Technology,
The University of Tokyo
Yasuharu KOIKE Interdisciplinary Graduate School of Science and Engineering,
Tokyo Institute of Technology
Norihiro SADATO National Institute for Physiological Sciences
Tetsuro TOYODA Advanced Center for Computing and Communication, RIKEN
Taishin NOMURA Graduate School of Engineering Science, Osaka University
Teiichi FURUICHI Faculty of Science and Technology, Tokyo University of Science
Tsuyoshi MIYAKAWA Institute for Comprehensive Medical Science,
Fujita Health University
-------------------------------------------------------

Organized by INCF Japan Node
Sponsored by RIKEN BSI
---